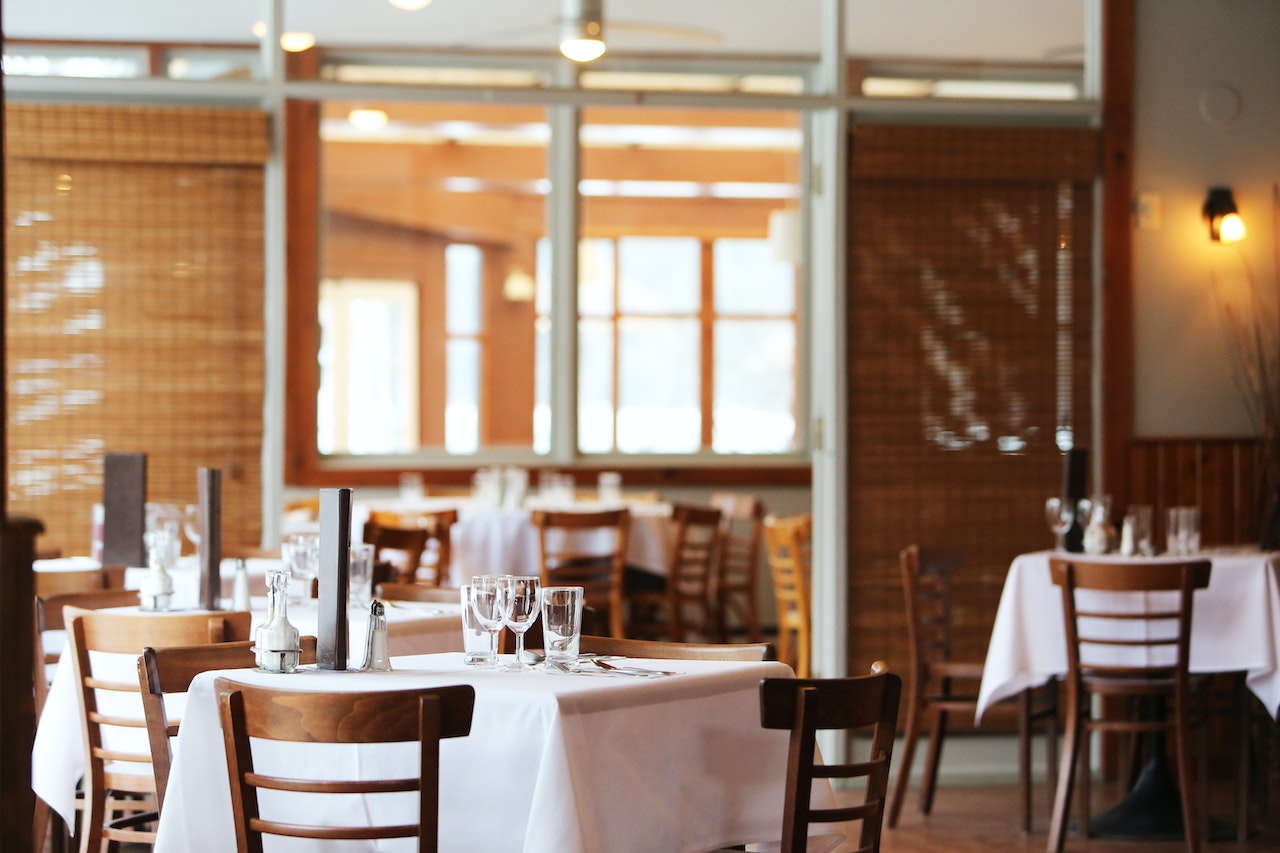 There are countless things to do in downtown Akron. While you're spending a day in town, make sure you try one of the amazing restaurants downtown has to offer.
Here are our 7 favorite downtown Akron restaurants:
1. Crave
Crave is my favorite restaurant in downtown Akron.
It even topped our list of the best Akron restaurants!
Crave has options for everyone. They offer classic dishes and take them up a notch with their own fun spin and culinary expertise.
Whether you're going out with the family or looking for a nice date night spot, Crave is the perfect choice.
Crave is one of the few places where I make sure I save room for dessert. Their Key Lime Cheesecake is the bomb.
Address: 156 South Main St. Akron, OH 44308
2. Diamond Deli
When it comes to downtown eating, sometimes you want something you can take with you on the go. If that's you, check out Diamond Deli.
Diamond Deli offers more than 50 sandwich options. They don't just offer quantity, the quality of their sandwiches is unmatched in downtown Akron.
I've tried dozens of different sandwiches from Diamond Deli and have never been disappointed!
Looking for the perfect lunch spot or a quick bite downtown? Your search stops with Diamond Deli.
Address: 378 South Main St. Akron, OH 44311/a>
3. Cilantro Thai & Sushi Restaurant
If you're craving some Asian cuisine in Akron, Cilantro Thai & Sushi Restaurant has you covered!
Cilantro offers a variety of traditional Asian dishes that will please anyone in your group.
My go-to when I visit Cilantro is the Chicken Pad Thai. However, if I'm feeling like switching it up, their Sushi is also a great choice.
Located next door to Canal Park, home of the Akron Rubberducks, this centrally located restaurant is a perfect start or end spot for a fun night downtown.
Address: 326 South Main St. Akron, Ohio 44308
4. Lockview
I couldn't talk about downtown without mentioning Lockview.
This downtown favorite makes amazing grilled cheese sandwiches. They don't do anything crazy or throw sandwiches the size of your head on your plate. They just make damn good grilled cheeses with premium ingredients!
Their rooftop patio also makes for a great atmosphere to soak in the city and enjoy a beautiful Ohio evening.
Address: 207 S. Main St. Akron, OH 44308
5. Barley House
Downtown isn't just fancy restaurants and sandwiches; there are also a lot of amazing bars in Akron!
Barley House is an Irish Pub right in the center of downtown Akron.
Barley House has all the classic bar food you're looking for; wings, burgers, apps, etc. They also have Irish-inspired dishes like their Couch Potato burger.
Barley House is a fantastic choice if you're looking for a fun time. Speaking from experience, I've spent many a St. Patrick's Day in this establishment!
Address: 222 South Main St. Akron, OH 44308
6. Akronym Brewing
Akronym is the premiere downtown Akron brewery!
If you're looking to try some local craft beer, give Akronym a try. They've got more than a dozen beers on tap that are made in-house as well as Guest Taps from other local breweries.
Beer aside, they also have a decent food menu. Nothing huge, but they've got great options. They even have kid's options so you can enjoy as a family!
I recommend going on the weekend and trying their Saturday/Sunday special Breakfast Sandy. It's delicious!
Address: 58 E. Market St. Akron, OH 44308
7. Luigi's Restaurant
Want some Italian food? Head on over to Luigi's Restaurant!
Luigi's has been an Akron favorite since 1949. Stepping into their door is like stepping back in time to simpler days.
Their dining room features some bar seats along with a lot of tables that give this little Italian joint a real family feel.
•IMPORTANT NOTE* Luigi's is cash only so make sure you hit the ATM before going!
Address: 105 N Main St. Akron, OH 44308
Conclusion
Spending a day in downtown Akron can be a great experience. The list of things to do in Akron is endless. While you're visiting, make sure you stop by one of these eateries and taste for yourself.
What's your favorite downtown restaurant in Akron? Let us know in the comments!