Hartville is your quintessential small Midwest town.
On the surface, it might look like there's much to do. However, there are countless fun things to do in Hartville, Ohio.
Here are some of our favorites:
1. Hartville MarketPlace & Flea Market
I would argue that the Hartville MarketPlace & Flea Market is the crown jewel of Hartville. It is certainly the thing the town is most famous for!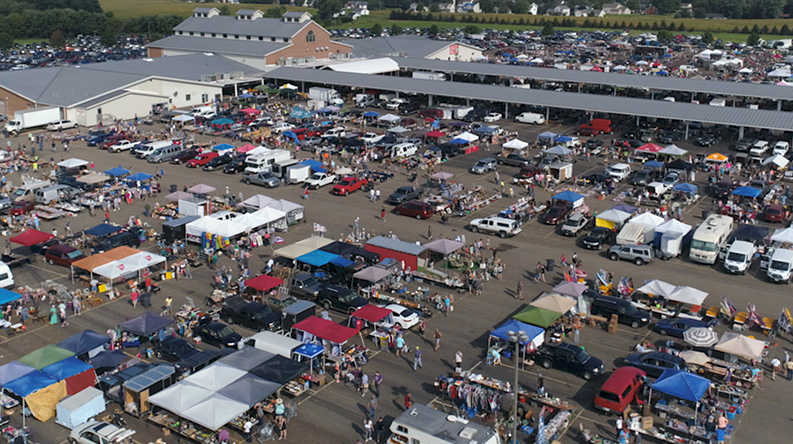 The Hartville MarketPlace has something for everyone.
The indoor market has more than 40 shops ranging from children's toys and chocolate to meat markets and antiques. Everyone in your group is sure to find at least one shop they love.
The real magic of the Hartville MarketPlace isn't the shops, it's when you walk outside…
With over 12 acres of outdoor vendor space, this is the largest outdoor/indoor flea market in the U.S.
The Hartville Flea Market welcomes over 1,000,000 visitors every single year.
The Market started as a livestock market in 1939 and has been driving people to Hartville ever since.
The outdoor Flea Market is open Mondays, Fridays & Saturdays from 9-5. While the indoor shops are open Mondays, Thursdays, Fridays & Saturdays from 9-5.
If you're looking for one thing to do in Hartville, check out the Hartville MarketPlace & Flea Market.
Address: 1289 Edison ST. NW Hartville, OH 44632
2. Maize Valley
Similar to the MarketPlace, Maize Valley has plenty to offer for everyone.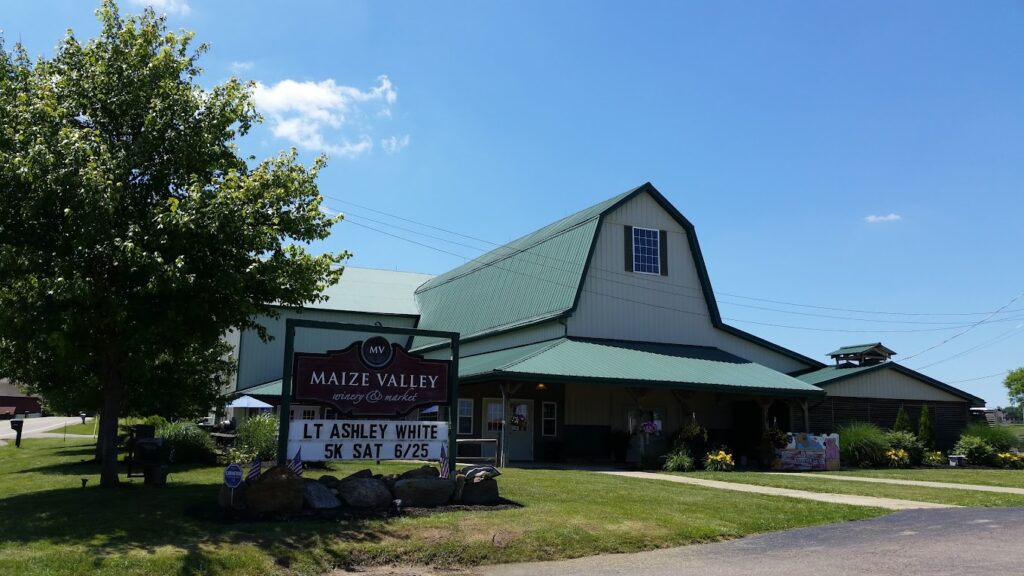 First and foremost, Maize Valley is a winery and craft brewery. So, if you're over the age of 21, sip some of their in-house drinks and enjoy!
You can pair those drinks with their large food menu and enjoy a perfect night out. Maize Valley made our list of the best Hartville restaurants. They even offer Craft Dinners where you will enjoy a multi-course meal with a wine or beer pairing.
Maybe you're not looking for a dinner spot. If that's the case Maize Valley still has plenty to offer. One thing to enjoy is their indoor market which features a variety of goods from local businesses. We love getting honey and trying new sauces from the market.
Maize Valley isn't just a winery and market; it's also a 750-acre farm. And they pack as much fun as possible into every square foot of their grounds.
They host family fun events year-round including hot air balloons, live music, corn mazes, and so much more.
Address: 6193 Edison St. NE Hartville, OH 44632
3. Quail Hollow State Park
If you want to spend a day outdoors in Hartville, Quail Hollow State Park is the spot for you.
Quail Hollow offers a variety of fun activities for all outdoor goes!
Their trail system features more than 15 miles of scenic trailway. These trails include a mountain bike trail, equestrian trails, and hiking trails.
Alongside their trail system, the park also offers beautiful views of the two buildings on the property, the Manor House and Carriage House. This property offers breathtaking views. Take a stroll through the beautiful gardens!
If you love this property, you can even have a wedding or host an event on the grounds.
Along with hiking and events, this park also has spaces for fishing, primitive camping, and much more!
Address: 13480 Congress Lake Ave. NE Hartville, OH 44632
4. Hartville Chocolate Factory
The Hartville Chocolate Factory is a downtown Hartville staple.
As you can guess, this place is loaded with delectable chocolates. However, they don't stop at chocolate; they also have a variety of other candies, nuts, ice cream, and gifts.
A local favorite is their chocolate-covered marshmallows!
If you're looking for some good sweets while you're in town, swing by Hartville Chocolate Factory.
Address: 114 South Prospect Ave. Hartville, OH 44632
5. Rolling Greens Miniature Golf
When I think back to my childhood, some of my fondest memories are going and playing putt-putt.
One of the spots I went to the most was Rolling Green right in Hartville.
Rolling Greens is a perfect choice for literally anyone. Looking for a place to take the kids? Want a fun date idea? This miniature golf course has you covered!
I've been here on dates, with friends, with family and it's always a good time. In fact, I took my dad here last Father's Day and we got a round in!
Rolling Greens has two different 18-hole courses that offer a unique take on this American classic.
After you finish playing, Rolling Greens shares a parking lot with a New Baltimore Ice Cream stand. Enjoy yourself a nice cold cone on a warm day.
Rolling Greens is a great Hartville attraction!
Address: 2939 Edison St. NW Uniontown, OH 44685
6. Front Porch Cafe
Front Porch is by far one of my favorite places in Hartville!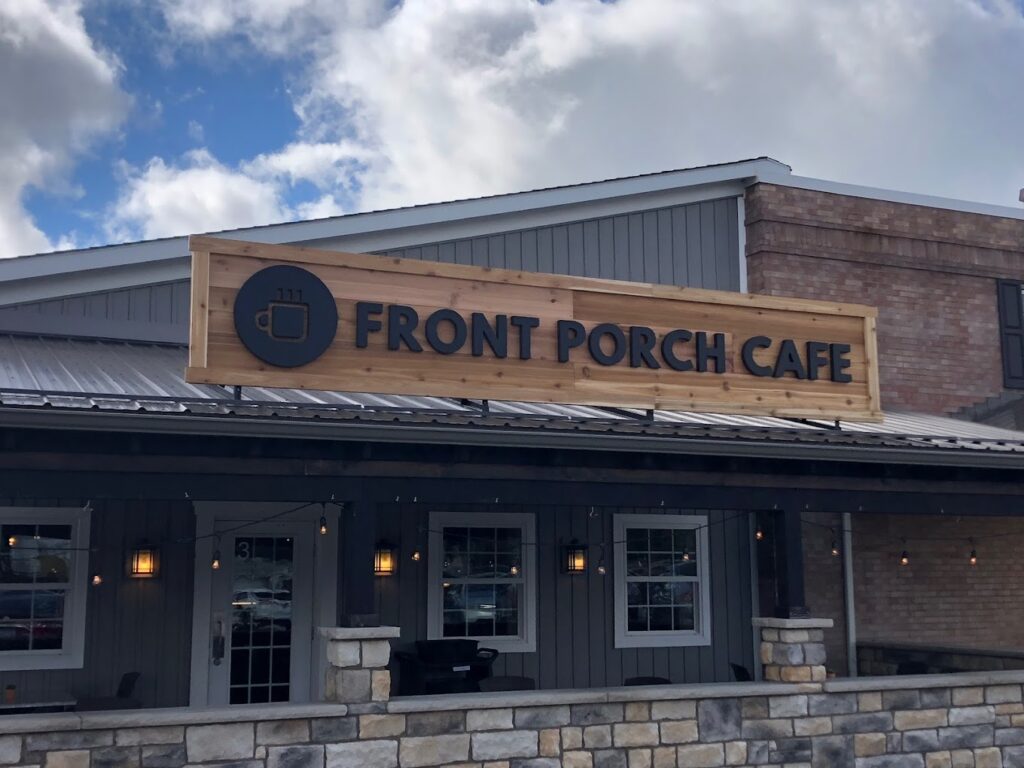 It's a great spot to enjoy breakfast or lunch. Not hungry? Try one of their delicious drinks.
My wife and I have been coming here for years. If we're in Hartville, there's a good chance we're stopping by Front Porch.
If I'm there for breakfast, I like the breakfast sandwich. If it's lunchtime, my go-to is their Southwest Turkey Panini.
Front Porch Cafe is great for a date, meetings, working remotely, or even just sitting and reading in a peaceful space.
You've got to give Front Porch a try!
Address: 932 W Maple St Hartville, OH 44632
7. Almost Heaven Ice Cream
Almost Heaven hasn't been around for that long, but their ice cream packs a punch.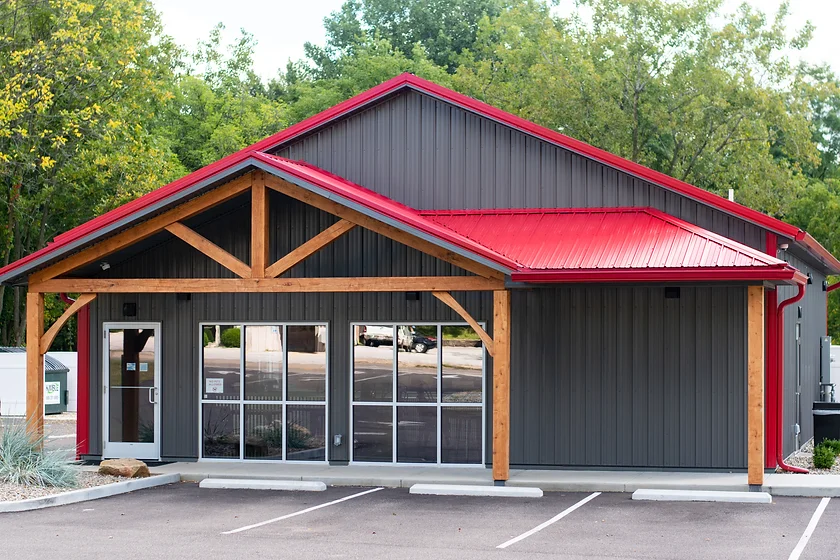 The first time I visited Almost Heaven, my jaw just about dropped when I was handed my ice cream. They pile it high!
They've got all the classic ice cream flavors along with a large assortment of their own in-house flavors.
Along with their amazing selection of hard ice cream, they also offer milkshakes, ice cream sandwiches, pies, and much more!
If you're looking for a great way to round out a day of fun in Hartville, check out Almost Heaven Ice Cream!
Address: 624 Prospect Ave. S Hartville, OH 44632
8. Modern Vintage
Like many Midwestern towns, Hartville has its fair share of antique shops.
Modern Vintage is my favorite antique store in Hartville. They offer a wide range of antiques and refurbished furniture.
Whether you're looking for a gift for a loved one or are trying to furnish your home, Modern Vintage has something for everyone!
My family has plenty of furniture from Modern Vintage including decorative boxes, an office hutch, and more.
Find some unique treasures for yourself at Modern Vintage, right in the heart of downtown Hartville!
Address: 119 Sunnyside St. SW Hartville, OH 44632
9. Pump It Up
If you're looking for something to do in Hartville that will blow your kids away, your search stops with Pump It Up.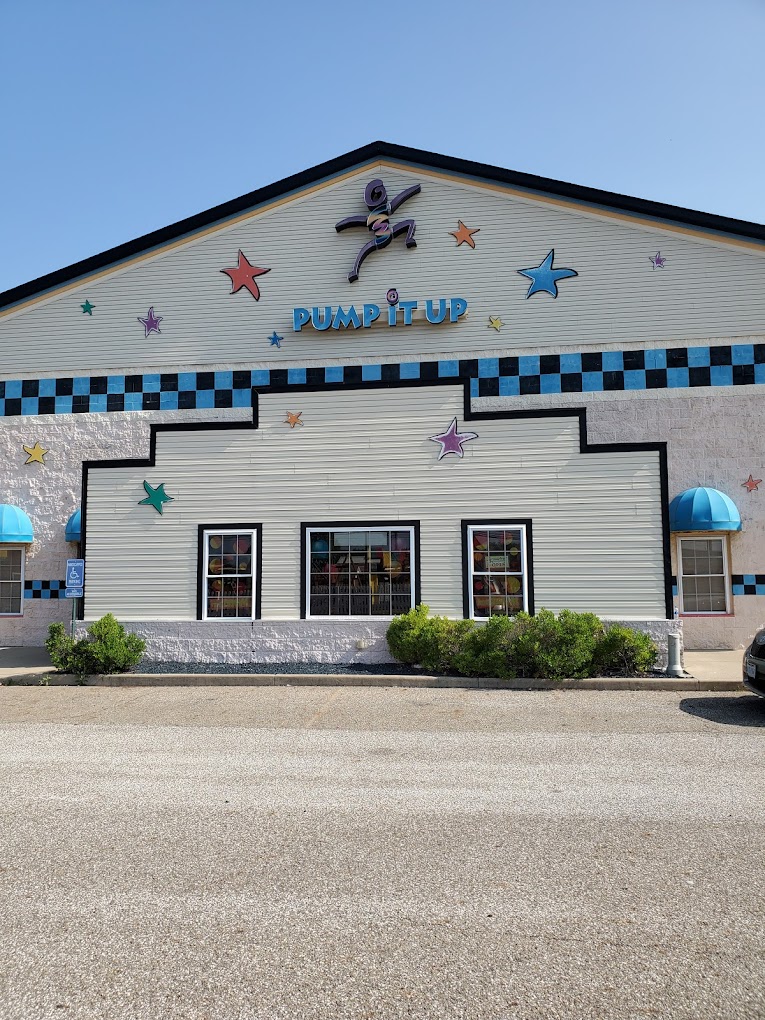 Before there were all of these indoor trampoline parks and ninja courses, we had Pump It Up!
Pump It Up is an indoor playground for kids. They offer all sorts of inflatable bounce houses, slides, climbing walls, and other fun activities.
This place is perfect for a child's birthday! I went to many birthday parties at Pump It Up for my friends as a child.
They don't just do parties though. They also offer a wide range of open hours and other fun activities that make this place a family fun go-to in Hartville.
Address: 1135 W Maple St, Hartville, OH 44632
10. MAPS Air Museum
Here's one for you history buffs. MAPS Air Museum isn't in Hartville, but it's right next door in Green.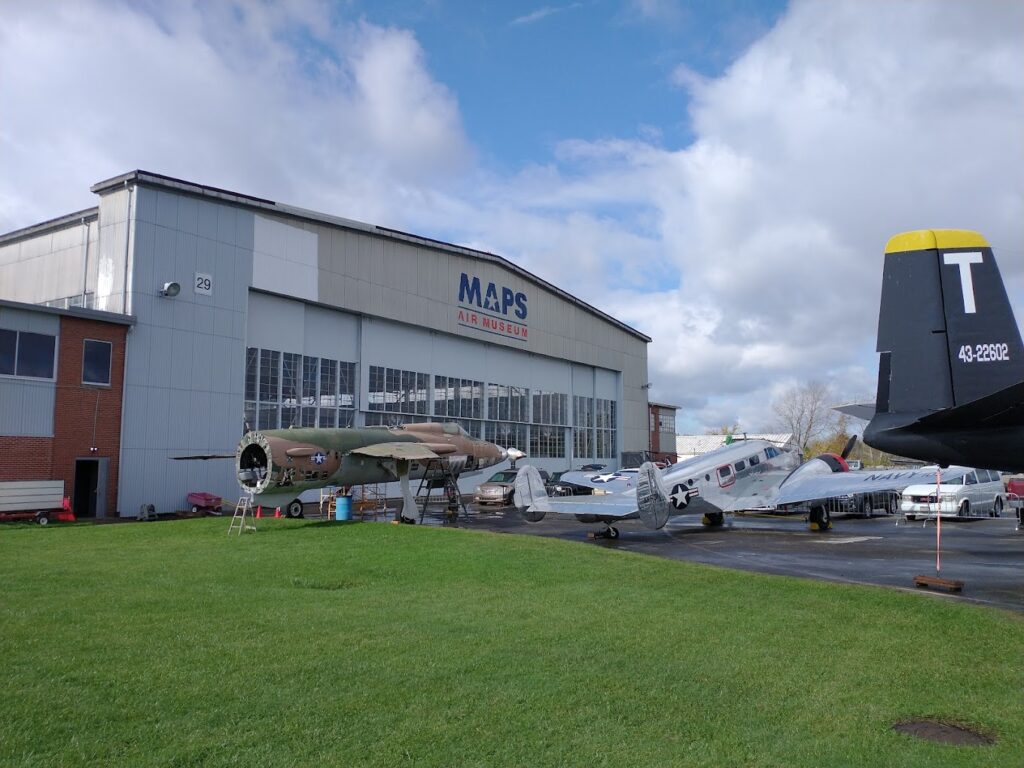 MAPS is known around the world for its amazing look into the history of aviation.
Their collection of aircraft dates all the way back to 1903!
This is a fun museum that won't take too long to tour so you still have time to tackle some other things on your local bucket list the same day.
If you're unsure what to do after, right across the street is Twisted Olive, a great winery.
And next door to that is one of the better local parks, Boettler Park. Boettler Park features a massive playground that is perfect for kids of all ages and also features a walking trail.
If you're looking for a more unique attraction in the Hartville area, make it a day and visit the MAPS Air Museum and see the park!
Address: 5300 Massillon Rd. North Canton, OH 44720/a>
11. Wingfoot Lake State Park
If you're looking for a peaceful and tranquil day outdoors, take a short drive north of Hartville to Wingfoot Lake State Park.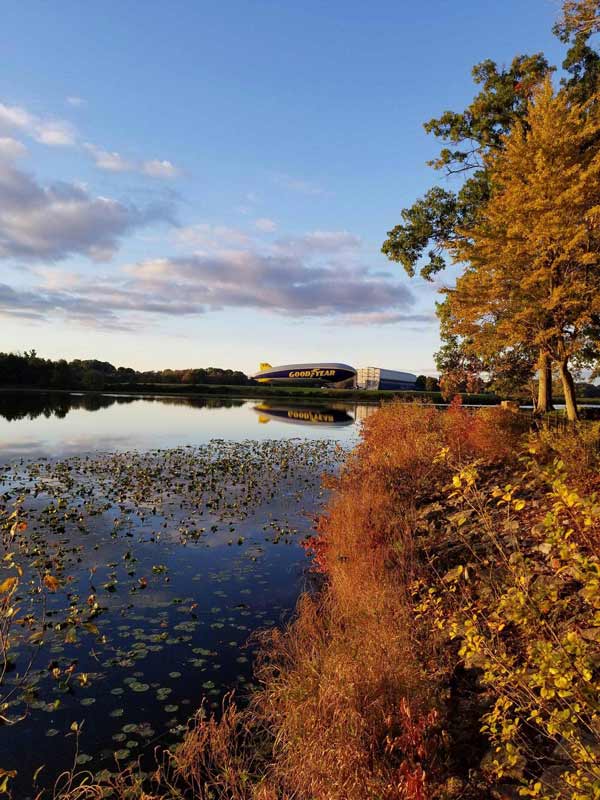 Wingfoot is my favorite place in Northeast Ohio to take my kayak!
This beautiful lake is the perfect size for kayaking at 444 acres. It's not overly crowded, yet it's still big enough that you have enough space to enjoy a long day exploring on the water.
You don't need a kayak to enjoy Wingfoot Lake though. There are plenty of other activities that can be enjoyed at the park.
The park also has an 18-hole disc golf course, paved walking trails, a dog park, picnic shelters and more.
Wingfoot Lake State Park offers some of the best views in the Hartville area. Even if you can't get on the lake, you can enjoy the breathtaking views of the lake from the bench benches and seats that face the water.
One of the greatest views, and the namesake for the Lake is the Goodyear blimp hangar that is across the lake from the main park. You've got a great chance at seeing the blimp up close like you've never seen one before.
I urge you to spend some time outside and visit Wingfoot Lake!
Address: 993 Goodyear Park Blvd. Mogadore, OH 44260
12. Clearwater Park Swimming Pool
If you're in Hartville during the summer and are looking for something to cool you off from those hot Ohio days, check out Clearwater Park Swimming Pool.
They offer day passes as well as season passes if you're going to be in town for an extended period.
This pool packs a lot of punch for its relatively small size. This pool features a floating obstacle course, slides for all ages, diving boards and much more.
No need to pack lunch, Clearwater Park has a fully operational snack stand so you can just enjoy a day at the pool.
It's also close to many of the other spots on this list making it easy to enjoy a day at the pool while still seeing some of the other great things Hartville has to offer.
Address: 12712 Hoover Ave. NW Uniontown, OH 44685
13. Sable Creek Golf Course
Looking to hit the links? Northeast Ohio is chalk full of golf courses that are perfect for pros and beginners alike.
If you're looking for a course in Hartville, Sable Creek has you covered!
Sable Creek is a 27 hole public golf course right outside of downtown Hartville. The 3 nines each offer a unique playing experience.
Don't feel like playing a full round but still want to get some practice in? Sable Creek has a range, multiple practice greens and a practice bunker.
If you play here and fall in love with the views and atmosphere, Sable Creek also accommodates weddings and is a beautiful place to spend your special day!
Address: 5942 Edison St. NE Hartville, OH 44632
14. Uniontown Community Park
Uniontown Community Park is much smaller than other local parks like Quail Hollow and Wingfoot Lake. But, there's still plenty of fun to be had.
Uniontown Community Park holds a special place in my heart as this is where my wife and I got married!
The gazebo next to the pond with a fountain makes for a peaceful and joyful scape to sit and enjoy being outside.
The park also has an event hall that can be rented for events.
You don't have to have a special event scheduled to visit Uniontown Community Park, it also has many other amenities for the family, including two playgrounds, horseshoe pits, and a walking trail.
I might be biased, but I love the Uniontown Community Park and am confident you will too!
Address: 3696 Apollo St. NW Uniontown, OH 44685
15. Peace, Love and Little Donuts
Something that has really started to take off in the last 5-10 years is this "little" donut chain; Peace, Love and Little Donuts.
As luck would have it, they have a location in the heart of Hartville's downtown!
Their menu features all the classic donut styles you love with a wide range of their own fun creations.
Since they're so small, I recommend getting a dozen and getting a couple classics and try something new as well!
If something sounds good, try it! You won't be disappointed.
Peace, Love and Little Donuts will be a winner with your whole crew.
Address: 115 Prospect Ave. S Hartville, OH 44632
16. Spins Bowl Akron
Last on our list, but certainly not least, is Spins Bowl Akron.
Spins is one of the best bowling alleys in the Akron area!
With 64 bowling lanes, axe throwing, an arcade, and a full kitchen, Spins Bowl Akron is the perfect place for an evening of fun.
Located in neighboring Springfield, Spins is a quick trip out of Hartville that is definitely worth it.
Show up to bowl and stay for all the other fun to be had!
Address: 2911 E Waterloo Rd. Akron, OH 44312
Conclusion
Hartville may be small in size and population, but it is loaded with fun things to do and places to see.
Whether you want to walk around downtown or spend a day soaking up the sun, Hartville is here to check off all the boxes
What's your favorite thing to do in Hartville? Let us know in the comments!