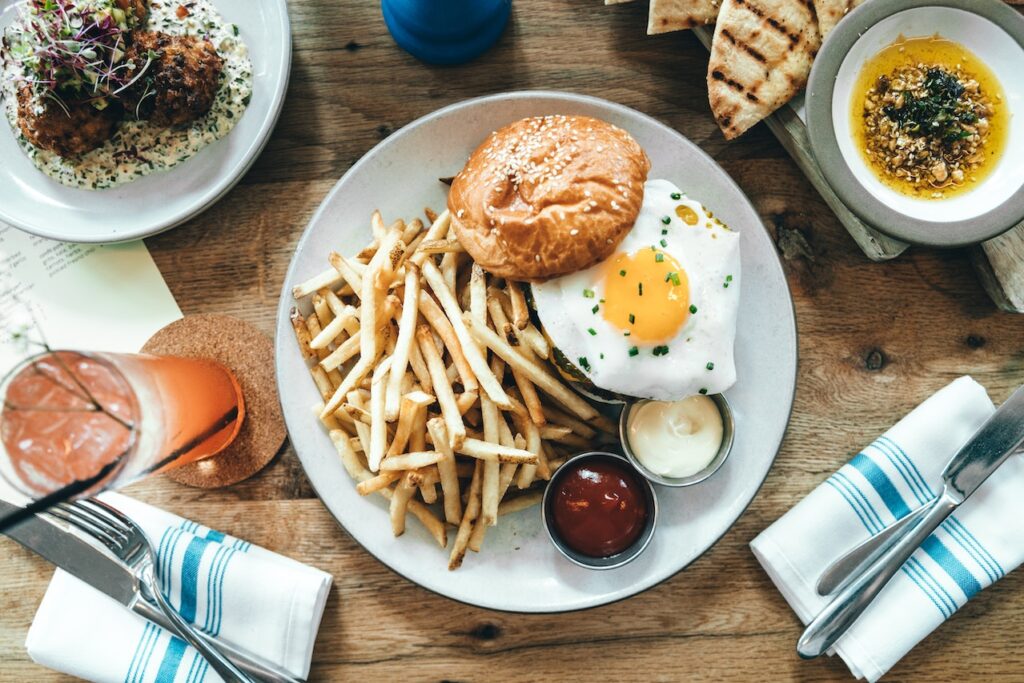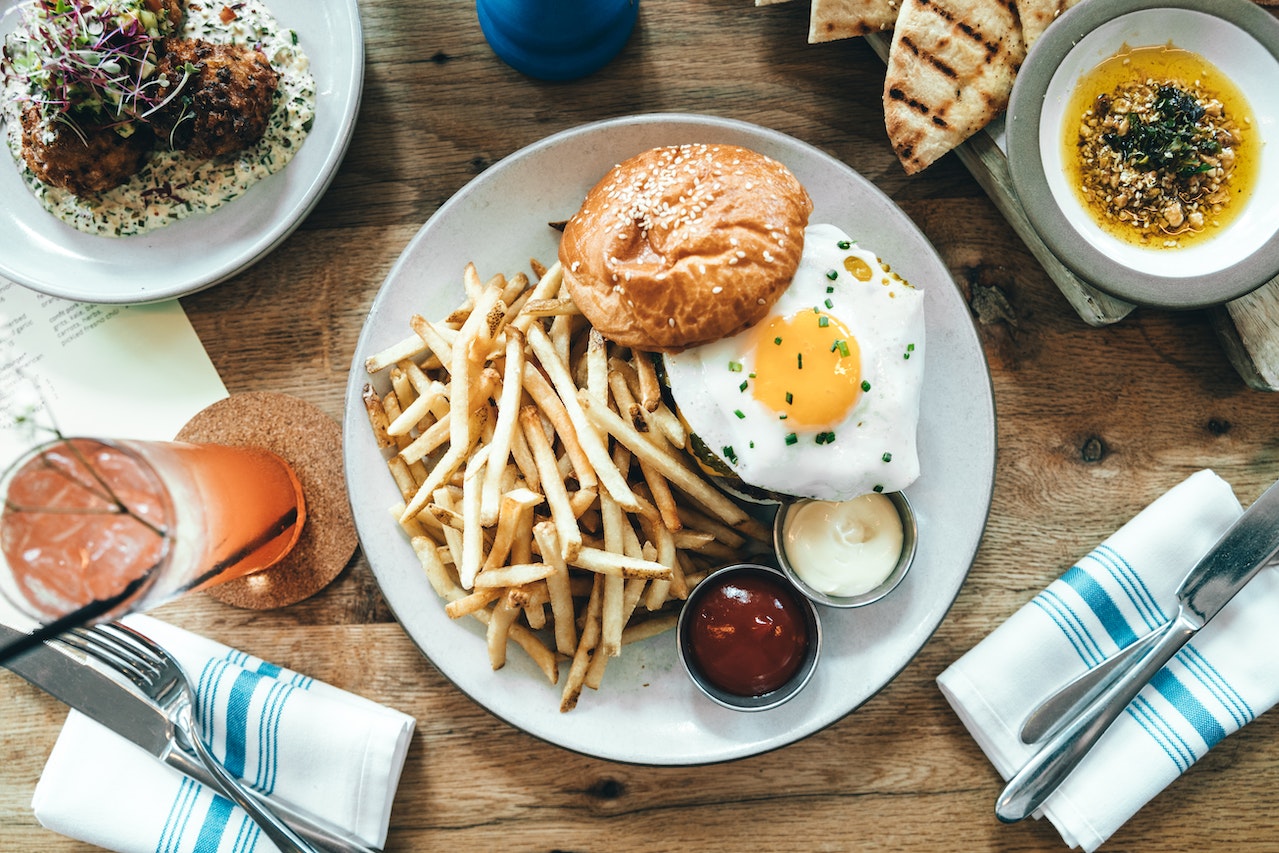 When you think of Akron, Ohio you might not think of food. However, there are countless Akron restaurants that will blow you away!
From fine dining, delis, drive-ins, and much more, you'll be shocked by the culinary offerings of Akron.
Here are some of our favorite restaurants in the Akron area:
1. Crave
When forced to choose just one Akron restaurant, my choice would have to be Crave!
In my opinion, nothing beats the variety of options that Crave has to offer.
They offer a range of delicious Starters like Fried Green Tomatoes, Crab Cakes, and Giardiniera. For the main course, they also offer a variety of sandwiches, pasta, and grilled options.
I'd also encourage you to try some dessert. Normally, I'm too stuffed to eat sweets at the end of a meal, but, with amazing options like Key Lime Cheesecake, it's hard to say no.
This restaurant in downtown Akron is a must-try for anyone visiting the city!
Address: 156 South Main St. Akron, OH 44308
2. Diamond Deli
My favorite lunch in Akron goes to Diamond Deli.
If you're looking for a good sandwich or something quick to eat while downtown, look no further than Diamond Deli.
With over 50 sandwich options, there's something for everyone on their massive menu!
They don't just stop at sandwiches either. Their menu also features delicious soup and side options, and delicious carrot cake.
Even though our office is no longer downtown, we still make an effort to grab Diamond Deli for lunch when we can.
Try a Diamond Deli sandwich, you'll love it!
Address: 378 South Main St. Akron, OH 44311
3. Cilantro Thai & Sushi Restaurant
Craving some Asian cuisine? Your best choice is to check out Cilantro Thai & Sushi Restaurant!
Cilantro offers an expansive selection of traditional Thai and Japanese dishes including delicious sushi options.
I'm a sucker for Pad Thai, and I love the Pad Thai at Cilantro. It's my favorite in Akron!
I've also had a handful of different sushi rolls while dining at Cilantro and have been impressed with them all.
Located right next to Canal Park, this centrally located spot is a great choice for an evening downtown!
Address: 326 South Main St. Akron, Ohio 44308
4. The Merchant Tavern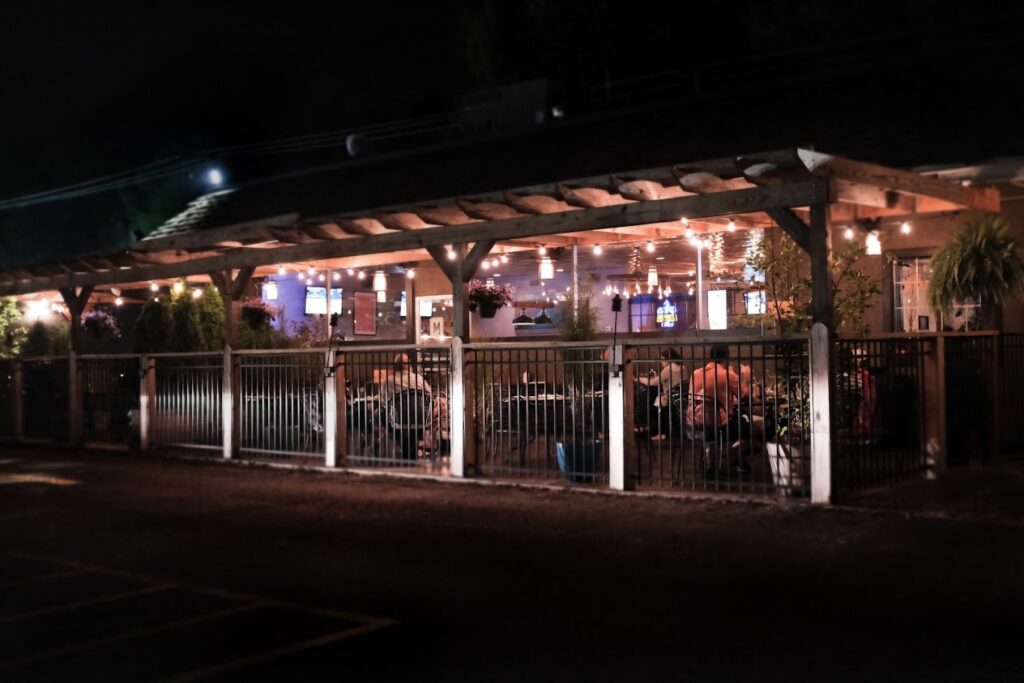 If you're visiting Akron, you have to spend at least an evening in the Valley. And, if you're spending time in the Valley, you've got to try The Merchant Tavern!
This place is right up my alley; amazing burgers and killer cocktails.
The Merchant Tavern has its own in-house distillery, Towpath Distillery. And they make a lot of their cocktails with their spirits.
With this, they have a true appreciation for good drinks, making them one of the best cocktail bars in Akron.
Don't just get distracted by their great drink menu, they also have amazing food.
The food and drink combo makes The Merchant Tavern an excellent choice for date night!
Address: 1824 Merriman Rd. Akron, OH 44313
5. Lockview
Looking for something a bit more lowkey? Give Lockview a try!
They don't offer crazy food combos or expensive cuts of meat. They do primarily one thing, and they do it well. They make killer grilled cheese sandwiches!
They offer 15 different grilled cheese variations. My personal favorite is the #6. Its fresh apple slices make for a great bit of sweetness and crunch which is an amazing twist on the classic grilled cheese.
Along with their grilled cheeses, they also have many other options.
Lockview also has one of the largest Draft lists in the area.
Lockview is a great choice for a fun, casual meal downtown.
**TIP** Lockview has a rooftop section that's perfect for those warm Northeast Ohio evenings!
Address: 207 S. Main St. Akron, OH 44308
6. The Blue Door Cafe & Bakery
For one of the most unique dining experiences in Akron, you've gotta head over to The Blue Door Cafe & Bakery.
They use traditional European techniques to make their own pastries, English muffins, and bread from scratch.
Alongside their unrivaled baked goods is an amazing brunch menu of classics and specialty options. You really can't go wrong with anything on their menu!
They also have a good dinner menu. HOWEVER, their best dinners are the seasonal specials they do throughout the year where you go through a number of courses and wine pairings for the ultimate dinner experience.
Check their website and see if you'll be in town for their next Specialty Dinner! You won't be disappointed.
Address: 1970 State Rd. Cuyahoga Falls, OH 44223
7. Gasoline Alley
Another spot that has something for everyone in your group is Gasoline Alley!
They have a massive menu with so many options, that even the pickiest eater will find something they love.
If you haven't learned by now, I love sandwiches, and Gasoline Alley has some delicious options.
If you're not a sandwich lover like me, they also offer pizza, seafood, and so much more!
Gasoline Alley also has a great local atmosphere with tons of memorabilia and trinkets throughout the room.
Address: 2542 Brecksville Rd. Richfield, OH 44286
8. Swensons
Swensons is a classic American drive-in that has been serving up delicious carside eats since 1934.
They specialize in burgers and sandwiches. They also have amazing fried sides.
Their award-winning burger, The Galley Boy, is something you have to try at least once. You'll love it!
Swensons also offers amazing milkshake flavors that can be mixed and matched to create amazing desserts.
My go-to order is The Galley Boy, an order of Cajun Potato Teasers, and a Peanut Butter Chocolate Milkshake.
Take a step back in time and drive up and roll down your window for a great meal!
Address: Locations
9. Wally Waffle
For a fun take on a classic breakfast food, stop into Wally Waffle.
Wear your stretchy pants for this one! Their waffles are not only massive, but they also offer a variety of fun toppings.
With variations like the Elvis Waffle, Funnel Cake Waffle, Buckeye Waffle, and more, Wally Waffle has waffles for every craving.
A very fond memory of mine is trekking through the snow with my wife during the holiday season to enjoy a big, warm waffle and coffee while we watched the snow fall outside Wally Waffle.
Address: 845 W Market St. Akron, OH 44303
10. Akron Family Restaurant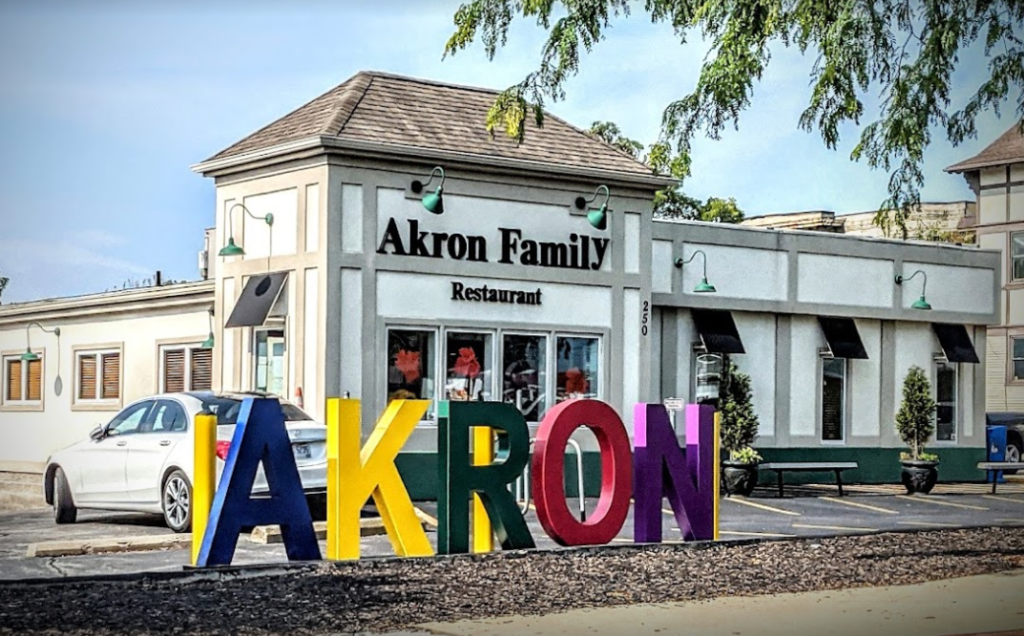 Akron Family Restaurant is exactly what it sounds like, a classic family diner in the heart of Northeast Ohio.
They have you covered for breakfast, lunch, and an early dinner. However, my favorite time to visit the Akron Family Restaurant is for breakfast.
They offer my favorite classic breakfast in Akron!
Address: 254 W Market Street Akron, Ohio 44303
11. Lock 15 Brewing
Lock 15 is one of the many breweries in Akron. What really sets Lock 15 apart from the crowd is the atmosphere and amazing food!
Their food offerings include delicious entrees, burgers, and appetizers. Pair that with one of their 6 year-round beers or a seasonal beer for an amazing experience.
Their expo-style kitchen allows you to watch your food be prepared while you sit and enjoy one of Lock 15's brews.
Lock 15 Brewing also boasts a large, covered outdoor beer garden that allows you to take in the local sites with friends and family.
Address: 21 W. North St. Akron, OH 44304
12. The Lamp Post
The Lamp Post is a staple known only to real locals.
This classic American diner is one of the more unassuming spots in Akron.
You wouldn't know it when you drove by, but this local diner has some of the best breakfast grub around!
For those of you looking for a challenge, The He-Man Platter is one of the biggest breakfasts I've ever seen; and at an unbeatable price.
Even if you don't think you can tackle 3 eggs, a double order of hashbrowns, biscuits and gravy, pancakes, bacon, and toast, their other classic breakfast options are still a great choice!
Address: 2146 E Market St. Akron, OH 44312
13. Mr. Zub's
Mr. Zub's is an iconic Akron eatery. Situated in one of Akron's favorite neighborhoods, this Highland Square restaurant has been dishing up excellent sandwiches and pizza for years.
Mr. Zub's kitchen is open until 1 am and the bar stays open until 2.
This is a great spot to end a late night on the town.
If you find yourself in Highland Square or any part of West Akron, I recommend you try Mr. Zub's!
Address: 795 W Market St. Akron, OH 44303
Conclusion
Akron is a bustling city in the Heartland of America with plenty of things to do.
One of my favorite parts of Akron is all the amazing food! No matter what I'm in the mood for, Akron has numerous options that will satisfy my belly.
What's your favorite restaurant in Akron? Let us know in the comments!